Being single and 40 makes me a target? WHAT?!
It's no joke, it's real and its caused losses of over 10,000 dollars to many single women and men. I'm talking about romance scams. 54% percent of women and 44% of men ages 40 to 69 have been targeted and victimized this year alone. The accumulated lost for this year is 2,341,356 dollars (USD), with elders over the age of 70 reporting the highest losses. That's crazy!!
Online romance scammers use various websites to conduct their shady business. The most popular being, Social media websites (ie: Facebook, Snapchat, Instagram), Dating websites (of course!) and LinkedIn. Wait, what!? LinkedIn?!

LinkedIn is a social media app used primarily for business purposes. It helps you put yourself out there to find potential employers or employees, and helps you stay connected to various businesses. Your relationship status isn't even part of your profile, so how do they target you? Let me tell you a story.
I was targeted!
I got an email. It was from a man calling himself "Jimmy Beckman". He said that while searching for a friend's profile on LinkedIn he came across my profile and thought I was very pretty and wanted to get to know me. I'll admit I was curious I've been single for quite a few years now and I haven't told been I was pretty in a long time. So I responded to the email and he had sent me a request to connect on LinkedIn and Facebook. I immediately checked out his profiles. His picture was of a very handsome looking middle-aged Italian man. He had very limited personal information, no other connections or friends, no other photos and no posts or comments of any kind on his news feed. A huge RED FLAG!!
We began chatting on FB messenger and I knew in an instant that something was wrong. Very wrong. His email had been very well written, grammar, punctuation, and spelling were all great, you know, like someone who has been speaking English forever. His messages, however, were not so good. It was obvious English was NOT his first language. He kept calling me "Pretty", like "Tell me about you pretty." I questioned him about his English, and he told some story about how he came here from Italy when he was young and had now lost his Italian accent. He asked me for my cell number ( I just met you and that would be crazy!) and I told him no. I ended the conversation, blocked him on everything I could and didn't look back.
I was lucky, I caught on quick and got out quick. A lot of men and women are not so lucky, which is why I decided to write this. I'm going to give you a list of red flags, some resources, and tips to help you see if Prince Charming is really Hades in disguise.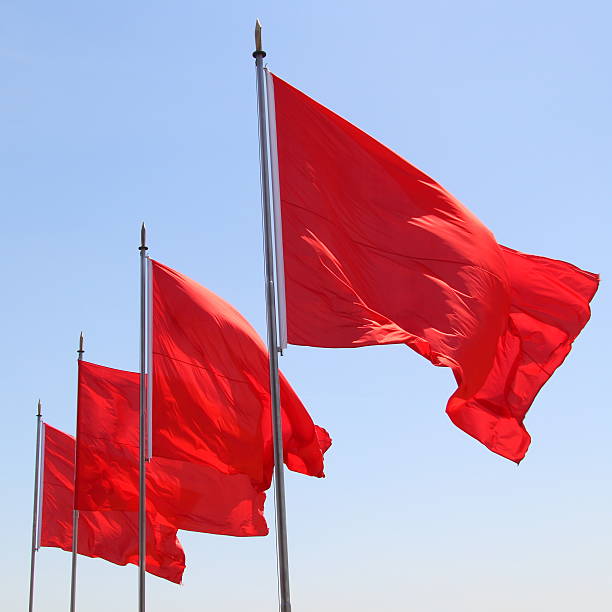 The red flags!

He/she will ask you to email and/or text them away from any social media website. (ie: a personal email or texting on your personal cell phone. )
Will very rarely use your name in conversation, like my would-be suitor, he kept calling me "pretty".
He/She gives an illusion of wealth. In the photos the scammer used for "Jimmy" he was well dressed, wore a gold chain and looked like he should be on the cover of Forbes magazine.
Always has an excuse for why you can't video chat or have face time. (ie: their phone or the phone camera is broken, or they don't have a cell phone)
English doesn't seem to be their first language. For "Jimmy" his messages to me on FB messenger did not match with the email he sent me. His spelling and grammar were great in the email, but in FBM they were coming from someone with broken English.
His/Her social media profiles are empty and seem very newly made. I call that "unlived in", if you were to go my FB page you'd see loads of pics, comments, likes and so on, and my friends' list has more then 0 or 1 friend. My page is "lived in". "Jimmy's" were not. The only pictures he had were the profile picks and no friends, no comments or likes and no connections.
Scripted Conversation. Scammers will often be talking with more than 1 target at a time. "Jimmy", in our short 10-minute talk, asked a million and 1 questions. Here are some things I noticed, 1. His answers were at least a paragraph long if not longer. 2. He answered quickly, you know like copy and paste quick.
The end goal for any scammer is to get you to give them money, or gift cards in large sums. Always check his/her profile before you connect or friend them. If it's "unlived in", walk away! If you think Prince charming is to good looking to be true, try doing a reverse image search. Here are a few sites that can help.

There are also several apps to help you too, so check the app store or google play. You can go to FTC.gov/imposters to learn more or FTC.gov/complaint to lodge a complaint of a suspected scammer.

Being over 40 and single shouldn't make you feel bad, but it does make you a target. Keep your personal information personal and check all profiles before connecting with anyone online. Be wary of bright shiny hooks! Remember the Lord doesn't always send us things in bright shiny packages, so the one you're waiting on might not be all you hoped for on the outside, but he'll be everything you need on the inside.

Love and Blessings
Carrie

P.S
If you like this post please follow me here and on my Facebook page fb.me/myfaithblog78